3D Green Plants Floor Mural Non-slip, Waterproof  & Removable Rug Mat & Floor Murals
$69.99 USD $48.99 USD
---
3D Green Plants Floor Mural
AJ wallpaper offer 2 varieties of wallpaper to suit a range of applications.
AJ Vinyl is self-adhesive wallpaper that is easy to apply, reposition, and remove. Simply peel and stick onto recommended surfaces. Vinyl is totally washable, you can wipe it with clear water all the time.
AJ Heavy Vinyl is a self-adhesive material as well, it is design to use on the floor, it has a special hard coating on the top of the wallpaper, and it makes the wallpaper skid resistance.
Products
Delivery Type
Area
Estimate Time
Extra Fee
Wall murals/Ceiling murals/
Floor murals/Stairs murals
Standard
Any countries
5-8 Business days
——
Express Delivery
Australia/New Zealand/Europe
4-6 Business days
$49.99
USA
$49.99
Quilt covers/Bed sheets/
Shower curtains/Curtains/Rugs
Standard
Any countries
7-10 Business days
——
Express Delivery
Australia/ New Zealand/ Europe
4-6 Business days
$49.99
USA
$49.99
Free Standard Shipping: 5 - 10 Days
Express Shipping: 4-6 Days (Extra $49.99)
FAQ About Shipping
Can I use Po Box?
We do not post to PO BOX for Wall Murals.
Do I get mural adhesive paste included in the package?
Premium Canvas, vinyl is self-adhesive ,do not need exra adhesive.
Non-woven paper need extra adhesive, but we do not sell wallpaper paste, you need to purchase from you local store.
Any Custom and Duty for international Buyer?
Usually we use Gift to post your order, you don't need to pay any duty or tax.
*Day:Business Days .

we strongly recommend you call a friend! Two people will make the installation far easier.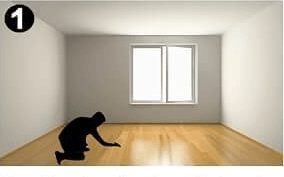 Wipe the dust off walls with a damp cloth, make sure the ground surface is flat, clean and smooth.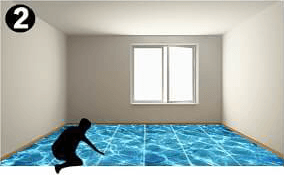 Unroll all panels and lay them flat on the floor before installing to ensure panel order.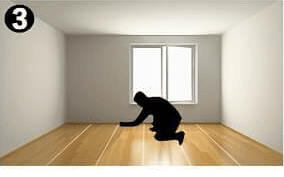 Make guidelines on the ground. Our Floor murals are always laid from the left to the right. It is essential that the first length is straight.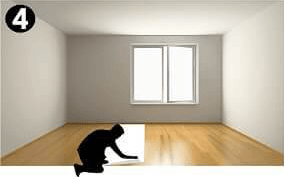 Stick the top left corner of the #1 panel to the top left corner of your ground.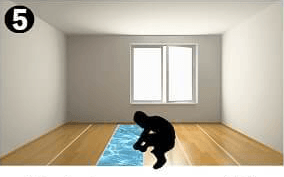 Using a smoothing tool or squeegee, smooth the panel onto the ground and remove bubbles.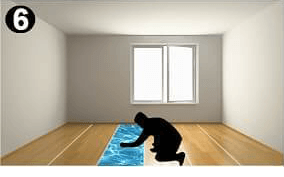 Start by aligning Panel#2 to Panel#1.Simply stick the panel against the edge of the first one, by matching the pattern of the mural(2cm overlap).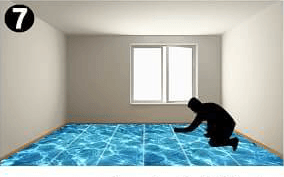 Repeat the same process to apply all additional panels.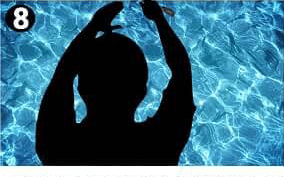 Once all panels have been applied, SLOWLY trim all the overage with a utility knife with a sharp blade
Thank you for shopping at AJ Wallpaper.
We hope that your new purchase is exacty what you wanted and look forward to welcoming you back soon. You may notice creases as you unroll the panels, No worrles, this is normal. The creases will disappear once the mural is flattened on the wall.
Do not pre-trim your mural. If you misplace your wall mural, remove it in seconds and restick it. Peel off the liner a few inches only across the top of the first panel. Do not peel off the entire liner all at once.
Remember that the success of the installation will depend on properly placing the first panel.
Do not use pressure to avoid any scratches.
Peel off the rest of the panel by gradually and evenly pulling down the liner, a few inches at a time. Once the first panel is applied, and if necessary, remove any bubbles by gently pushing them outward with the squeegee.
Return policy
We do 14 business days Money back guarantee after you received your mural, however we do not accept refund for change mind or given wrong details. Because your product is custom made to fit your wall which means it cannot be returned. However, if you are not satisfied with the product please contact us and we will try to help you in any way we can.
Custom Floor Mural
$2.70 USD
Per 10" X 10" / 25.4CM X 25.4CM(Ft or Inches)
Click Here
* Order under $50 will be automatically refund
Add to Cart
*Please enter valid value before add to cart.
---